You can change the default page size to be used by the printer you are adding.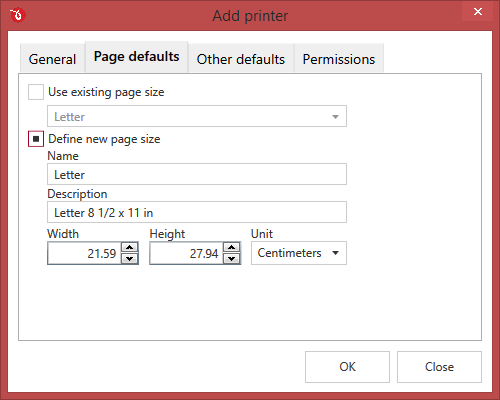 Use existing page size
Choose one of the existing page size formats, both system and user generated. To see a list of all available page size formats visit
Manage Forms
.
Define new page size
You can define a custom page size to be used by default for every print job that is sent via this new printer.
Name/Description
Add a name and description for this new page size.
Unit/Width/Height
Set the unit for page size dimensions (default is inches) and enter the custom width/height. The maximum allowed limit for widht/height is 3276.7 mm (or 129 inches).