The About page contains information about the version you have installed plus the option to access the licensing information.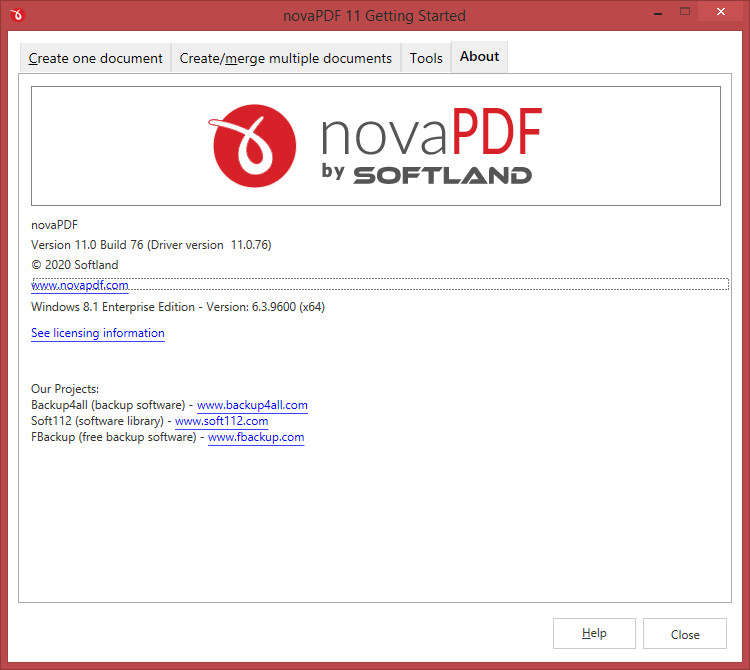 novaPDF is available as a trial version. It is fully functional for 30 days. During the trial version, a notice is printed on each PDF page mentioning the novaPDF. The notice will be removed from further created PDF files when you buy and activate novaPDF. If you've already purchased it you can visit the
Activate
section to activate the program.
The about window will show the following information:
Version and build number of the profile manager and printer manager, in parenthesis you'll also the the version of the printer driver used
Windows version and edition (for support inquiry purposes)
Edition installed and activated (for trial/extra-trial licenses the number of days until the expiration will be shown too)
A link to See licensing information where you'll be able to manage licenses and access the Activation options
Miscellaneous information regarding the other products developed by the company as well as copyright information