Use these options to disallow changing several printing options.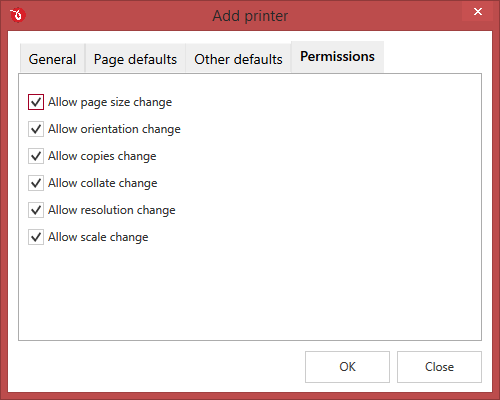 PERMISSIONS
By default all permissions are set to allow changing the various printing options. You can uncheck these to disallow changing the page size, orientation, resolution, scale, number of copies, collate or paper size.
If an option is unchecked here, it will be greyed out in printing preferences so the user won't be able to change it.