This help topic applies only to novaPDF. If you don't have it yet, you must download it first.
Download now
Buy licenses
We strive to keep our help as accurate as possible. If you notice any inconsistencies or outdated info please let us know.
Displays the list of printers that use the novaPDF printing driver and can be used to filter print job logs from the
Real-time
view.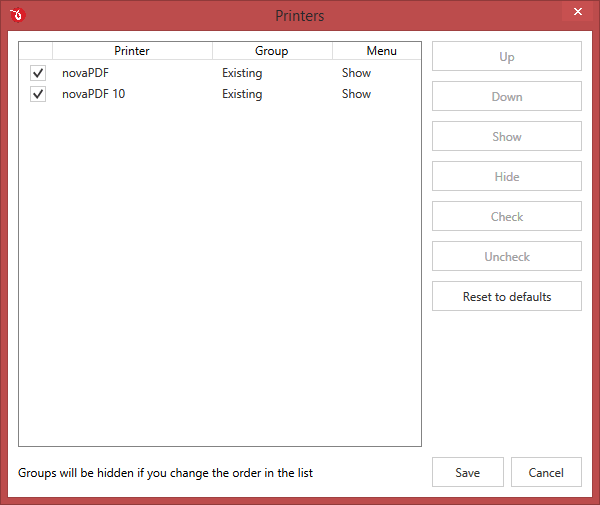 Any changes done to the list of printers displayed in this window only affects the Filter by Printers section on the Real-time view. You can uncheck any printer that you don't want the history Filter to be displayed for or use the Check/Uncheck buttons from the right. You can also Hide printers from this list and they'll be hidden from the Real-time filter view as well. Use the Up/Down buttons to re-arrange the orders of the printers in the Filter section.