The Passwords window allows you to set an user/owner password for the document that will be created in the current print job. Note that these options apply only for the document currently being printed, they are not saved in the current profile. To have changes saved in the profile, you need to create/modify a printing profile via the Profile Manager.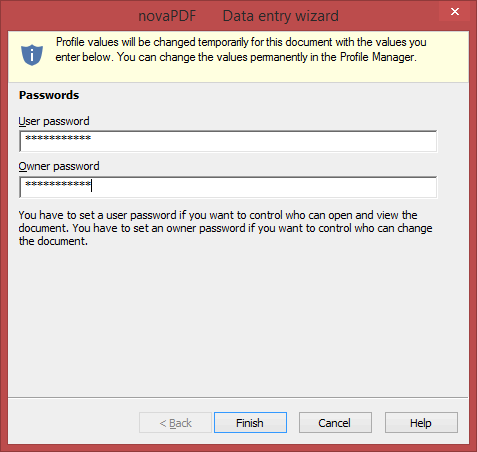 User password
You can setup a user password for opening the PDF document. If you enter a user password, the document cannot be opened without entering user or owner passwords.
Owner password
If the PDF Document is encrypted, access permissions can be changed only if the document is opened with the owner password.