This lets you manage the available PDF printers.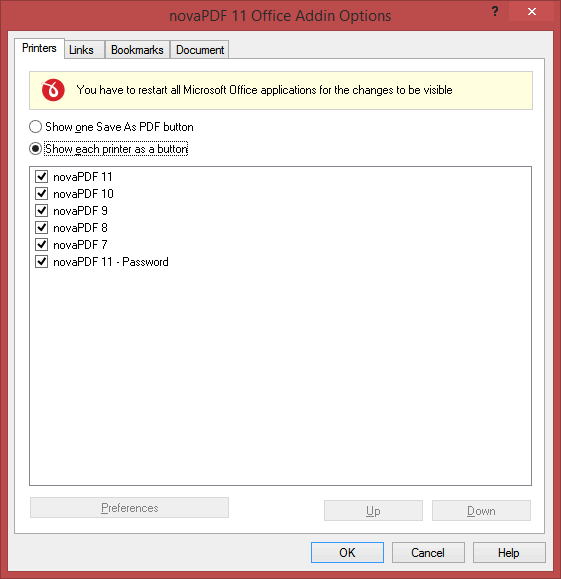 With novaPDF you can create as many printers as you want, all sharing the same driver but each could use a different profile. From the list of Printers you are able to choose which will be active and how to handle the PDF creation. Furthermore, if you have older versions installed, those will show up as printers too in this list.
Show one Save As PDF button
If this is checked, in the Save As PDF section of the addin ribbon tab you'll be able to choose (with a drop-down) what printer to use for creating the PDF.
Show each printer as a button
You can also choose to show a different Save As PDF button for each printer in the ribbon addin tab.
NOTE: The novaPDF add-in for Microsoft Office has similar settings for all Office applications, with slight variations. The options presented above apply specifically for the add-in for Microsoft Word. You can see the exact options for other office applications here: