The Fonts profile manager tab allows you to choose predefined font embedding configurations or customize those to choose which fonts will be embedded or not in the resulting PDF file.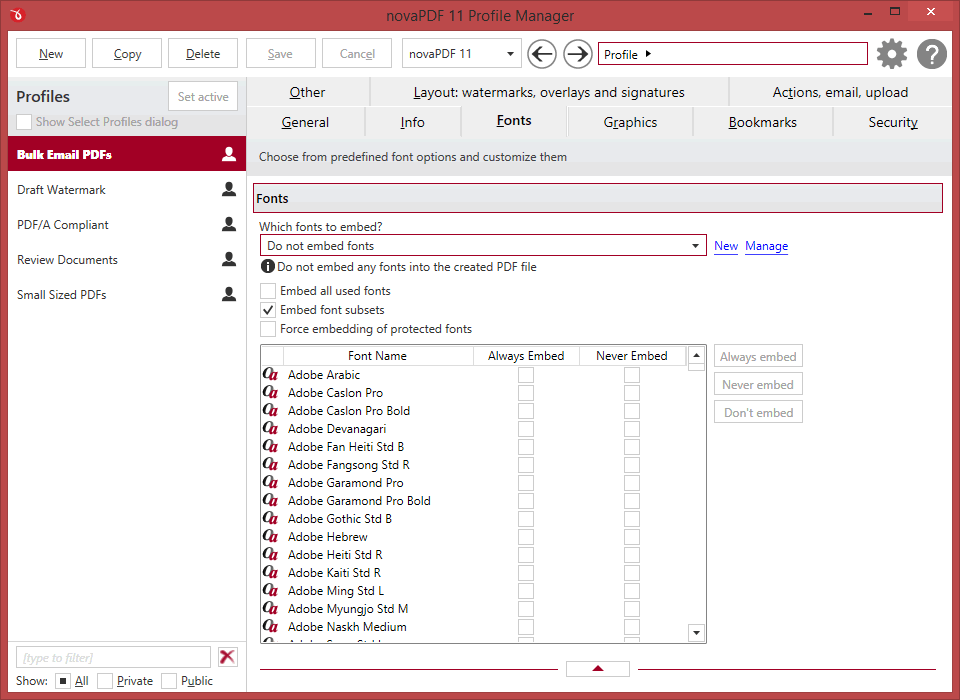 Fonts embedding
By embedding fonts you will be sure that the resulting PDF file will look the same on all other systems were it is opened, as the used fonts will be "packed" within the PDF and used when viewing, even if the recipient's system doesn't have them. This however makes the PDF larger in size. By default a font embedding preset is selected but you can manage the existing presets if you click on New/Manage. The default preset will not embed the fonts in the PDF. For detailed explanation of each option see the
Fonts embedding
section.
Note: Some of the features mentioned on this page might not be available in your edition. The Professional edition includes all the features, while Standard and Lite have limited functionality. For a comparison between editions, please check
feature matrix
topic.