The Simple Save Dialog window is shown during printing if the Prompt Standard Save dialog option is selected on the General tab (from the Printing Preferences -> Manage Profiles window). This allows you to select where the PDF file will be saved and under what filename.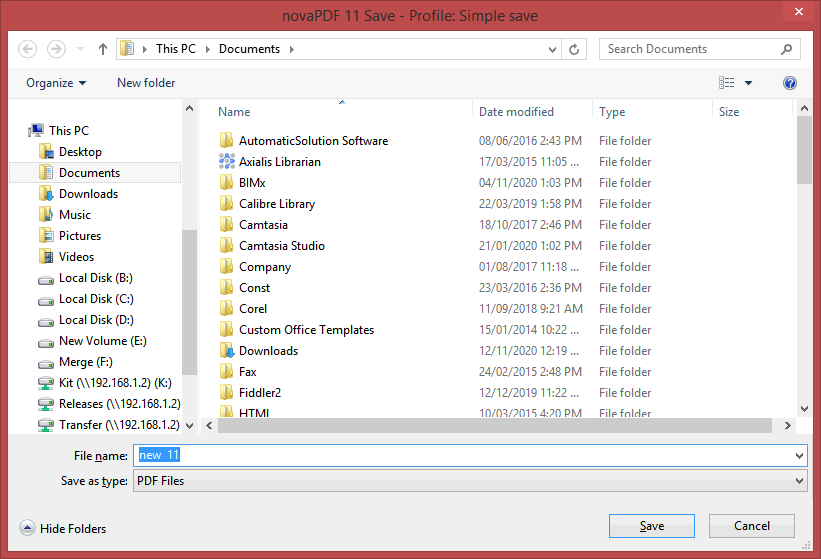 File name
In the file name field you can:
manually type a name for the generated PDF file without specifying the path, in this case the PDF will be saved in the last used folder
browse and select a location where the PDF should be saved
By default, if a PDF file with the same name already exists in the destination you'll be asked to overwrite it. However this can be changed if you go to Manage Profiles -> General -> Save options, click on Manage to modify the current save options profile and choose what to do When file exists (besides Overwrite there's also the option to Append/Insert the PDF).
If you want to have additional options for the PDF to be saved, such as its filename/location, opening the PDF automatically after conversion and/or send it via email, you can use the Prompt Advanced Save dialog under the Save options section.